1/5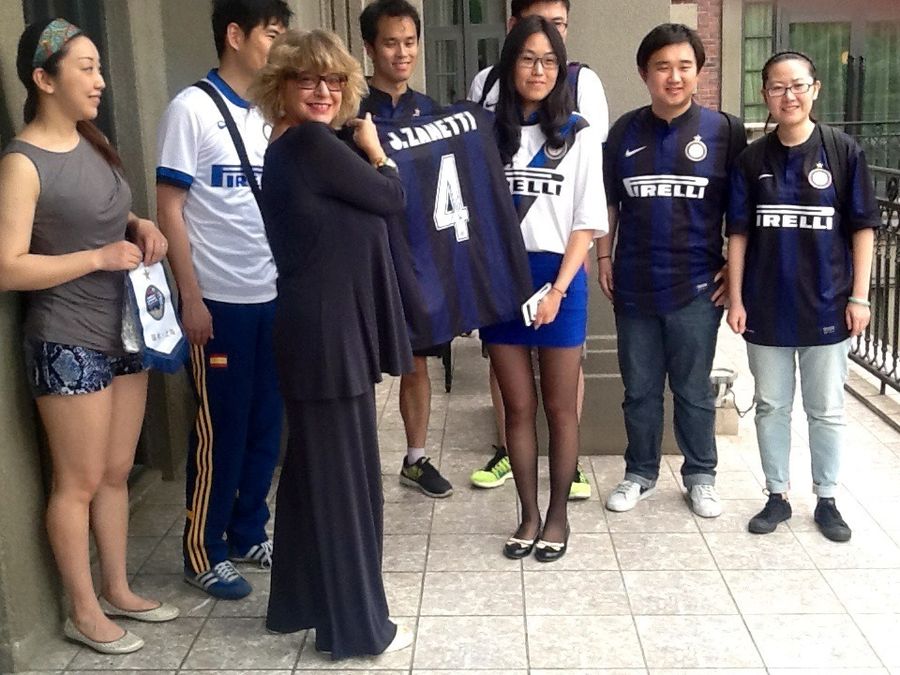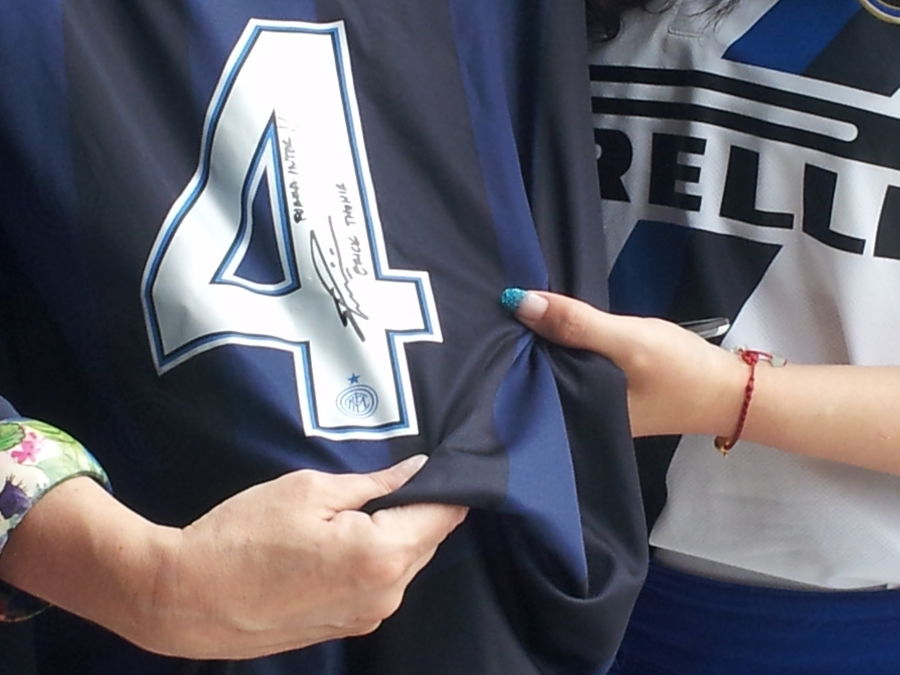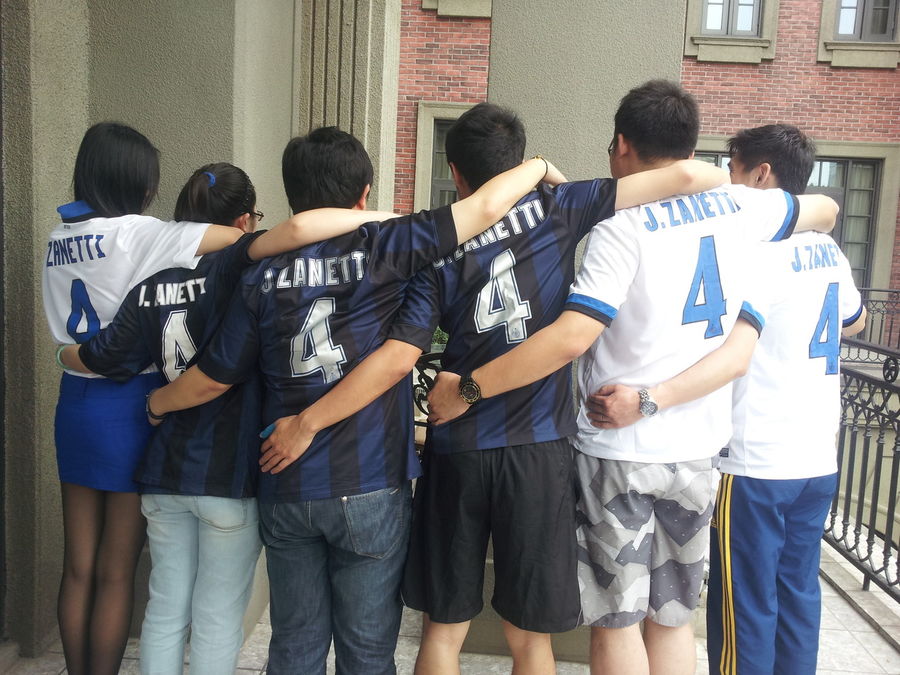 SHANGHAI – Some happen to be lucky enough to work for Inter and travel around the world. It was president Erick Thohir's idea. "Are you in Shanghai? Take a shirt and try to meet some fans. We're known around the world." It was nothing preordained or organised. Not even an Inter Club. But instead in Shanghai it happened through the Association of Inter Fans on a festive weekend day (the Dragon Boat Festival was beginning, with the climax on Monday in a huge boat race on the river) in this enormous city; contact was made between Nerazzurri fans by way of a simple e-mail address.
Javier Zanetti's shirt autographed by Thohir, their pennant signed by everyone for the president, and chatting among fans. University graduates between 20 and 30 years old. Wang Zhen Zhu, the president, and Huang Wei, Li Jung Jun, Sun Yue, Yang Xu Peng, Yu Jiong and Hon Yiyi. They all agreed on one thing: Javier Zanetti. They all wear the captain's official shirt and never refer to him as the ex-captain – for them he'll always be "Il Capitano".
They make it clear that Kovacic is not to be sold ("a genius on the pitch"). They'd like to take a trip to the San Siro, although it's not easy. They all work and on Sunday they'll take on Liverpool supporters in a tournament between fan clubs. "We've already knocked out Barcelona and Manchester City," they stated as they went into detail about their coach, top defender and ace forward.
The association boasts a hundred fans, has its own emblem and aims to become a true Inter Club, "like the ones in Beijing", where they number 400. They are all upbeat and grateful and one of them has even met Thohir. It happened in Hong Kong for work. "And how is Moratti? Does he still attend the games?" they ask. All of them, of course. Because he's a legend, they say. A father figure.
But now Erick Thohir has the presidency and he's from their part of the world. Weren't they excited about that? Their response was a meaningful one, as they stated to have been excited when they knew that Erick Thohir was one of them, and someone who dreamed about Inter since childhood. Someone who watched the Champions League final in Madrid in the same way they did. So far away, yet so close to the blue and black.
Then they had a request: to give us a scarf to be signed by Zanetti. It was for another fan, Ni Bin Wien. A 33 year old who has been paralysed for the last 10 years after a serious bicycle accident. Consider it done. Then an embrace between great friends, all Nerazzurri through and through.

Versión Española 日本語版 Versi Bahasa Indonesia Versione Italiana