1/4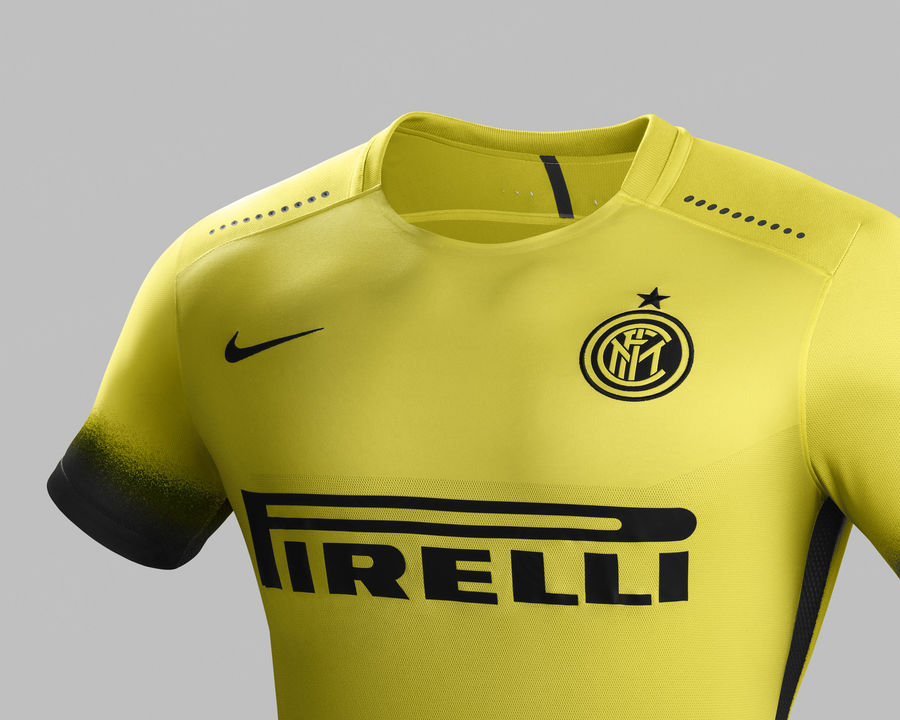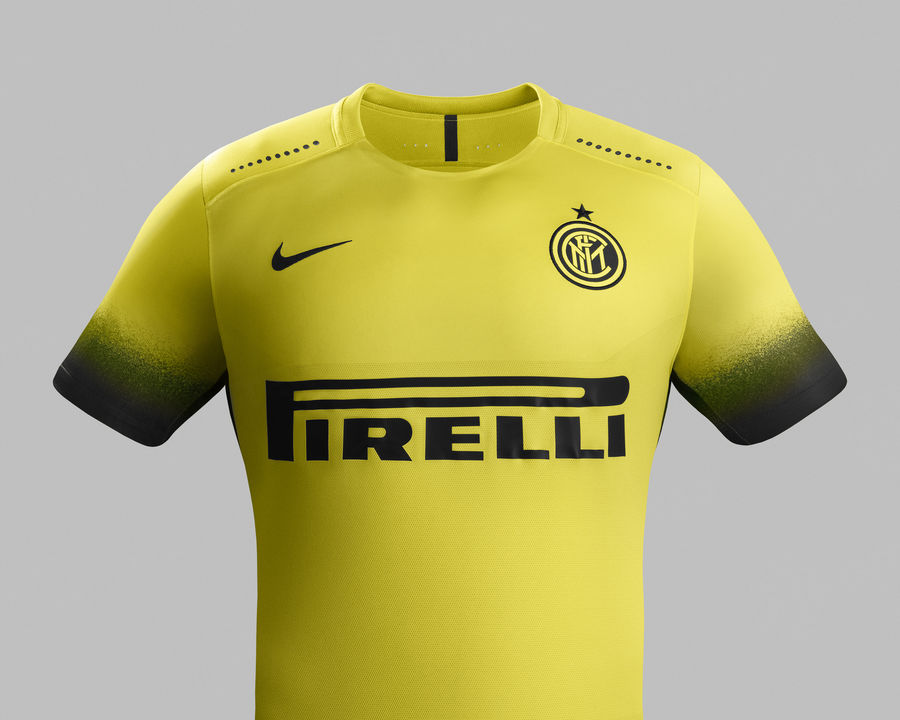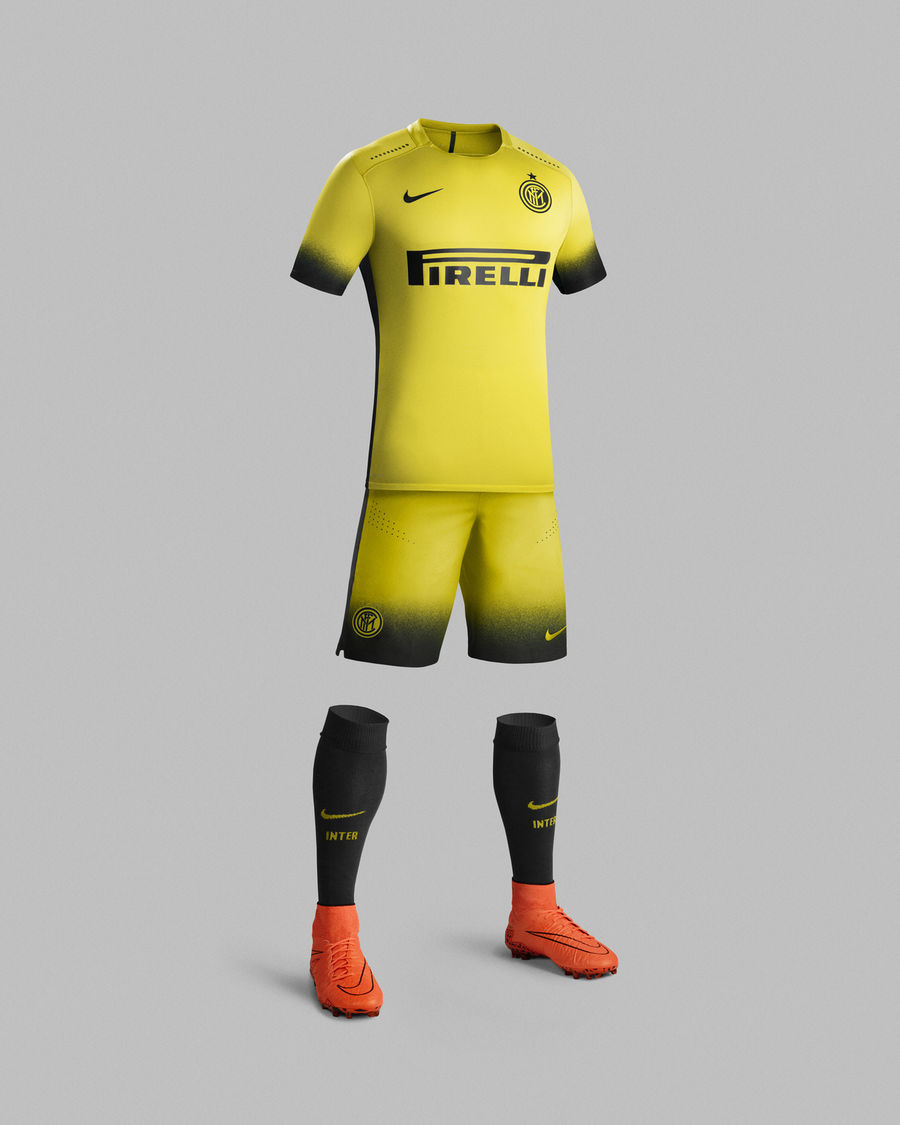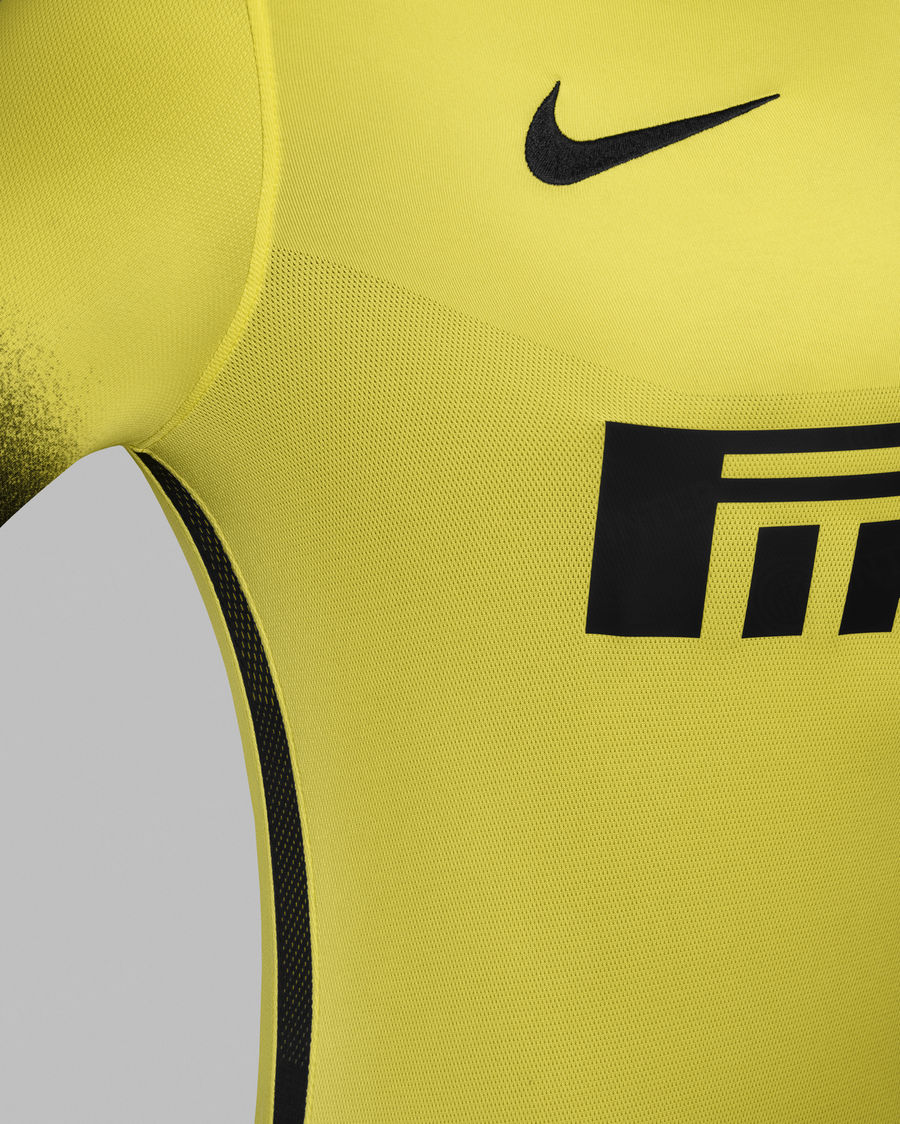 MILAN - 2015/16 will see Inter play some of their most significant away fixtures in a bold yellow kit that represents a modern reimagining of one of club's traditional away looks. Yellow has been a recurring colour for Inter over the past decades and Nike Football last created a yellow kit for the club in 2003/04.
A black ombré graphic accentuates the striking yellow, blending from the cuffs of the short and shirt. During night games, this effect serves to accentuate the players' physical presence underneath the floodlights.
This dark aesthetic is also present in a pair of stripes running down the sides of the kit, from underneath the armpit down to the hem of the shorts, whilst black socks with dark grey chevrons on the calf further frame the block of yellow that forms the players' bodies.
A lightweight craft crew neck collar sits atop the shirt, enhancing the kit's minimalist look. This effect that is enhanced by a two-tone reinterpretation of the club crest that is in keeping with the overall bright yellow and black colour scheme.
The new kit will debut on the pitch on 4 October and will be available for purchase from store.inter.it, via the Nike Football App, nike.com, all Nike Stores, Solo Inter Store in Via Berchet 1, Milan, San Siro Store and other selected retailers from 1 October.

Versión Española 日本語版 Versi Bahasa Indonesia Versione Italiana