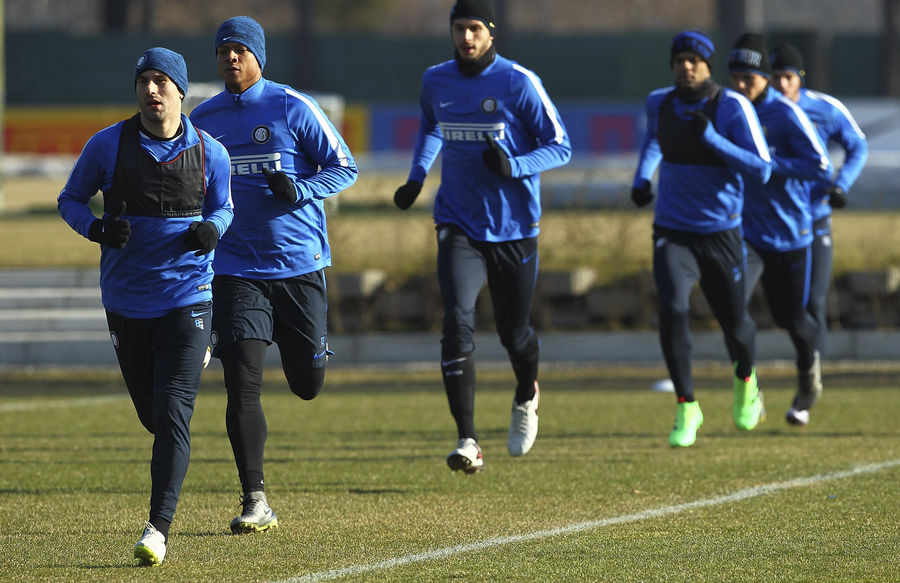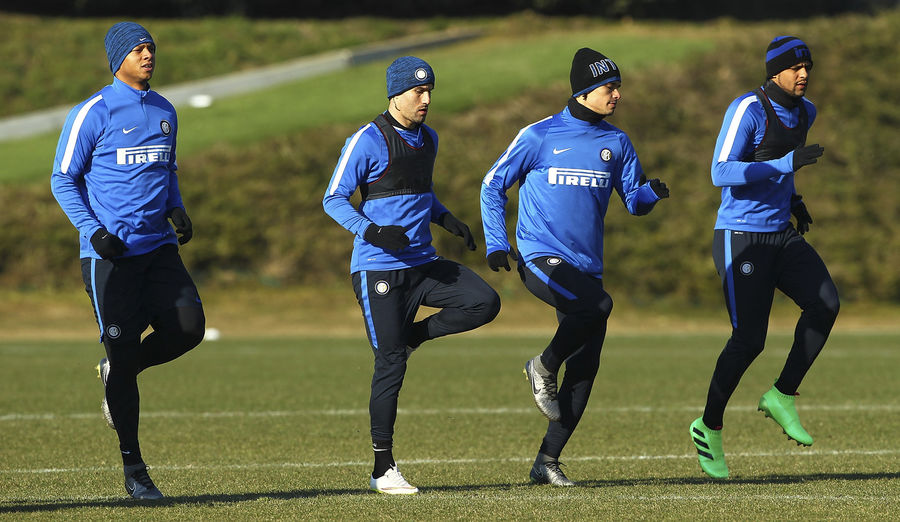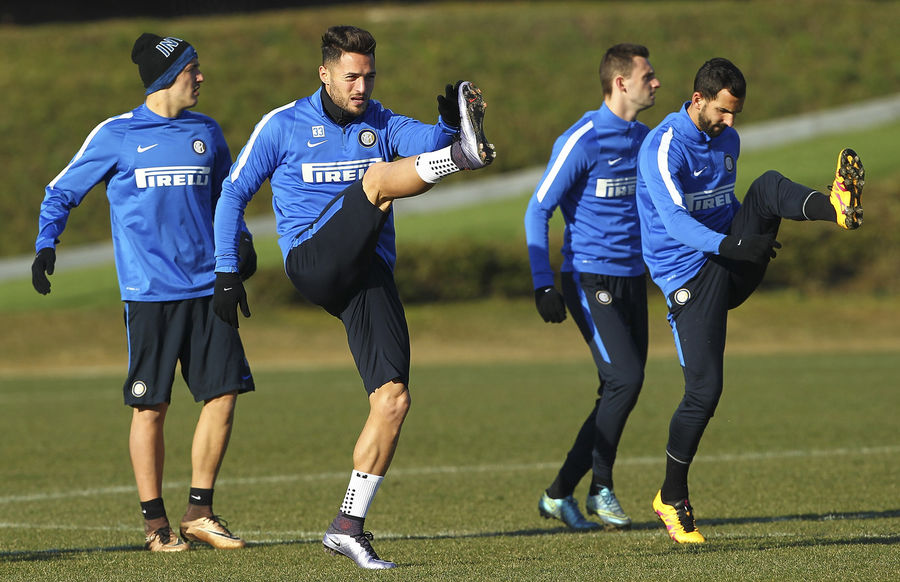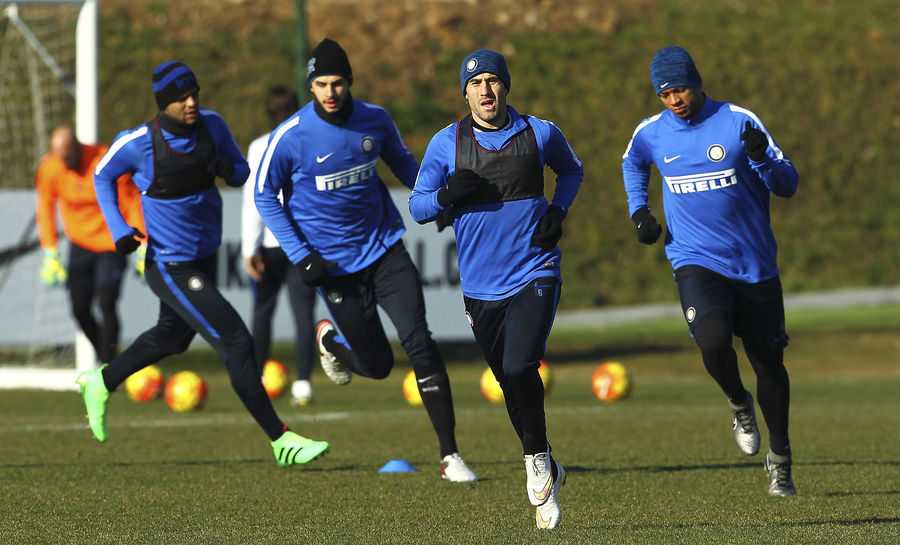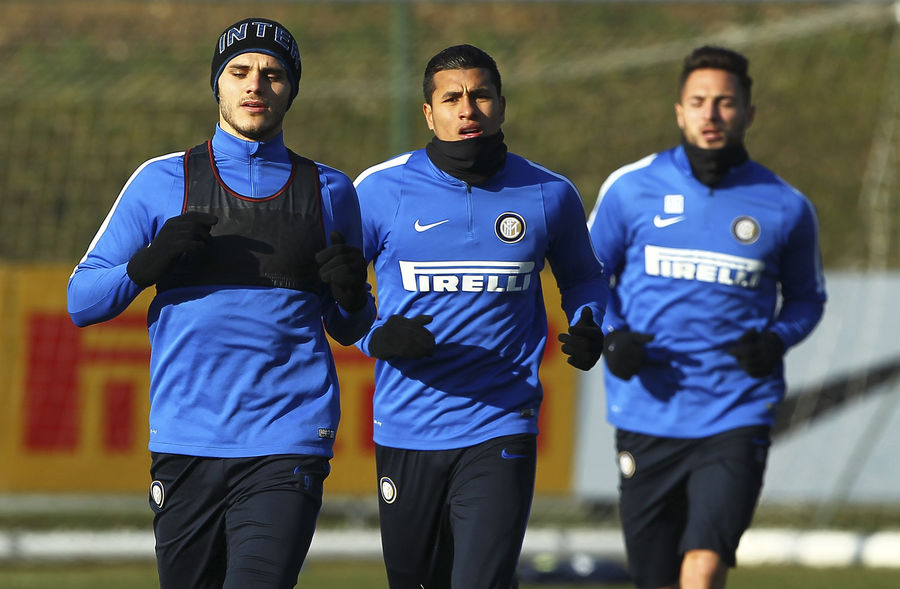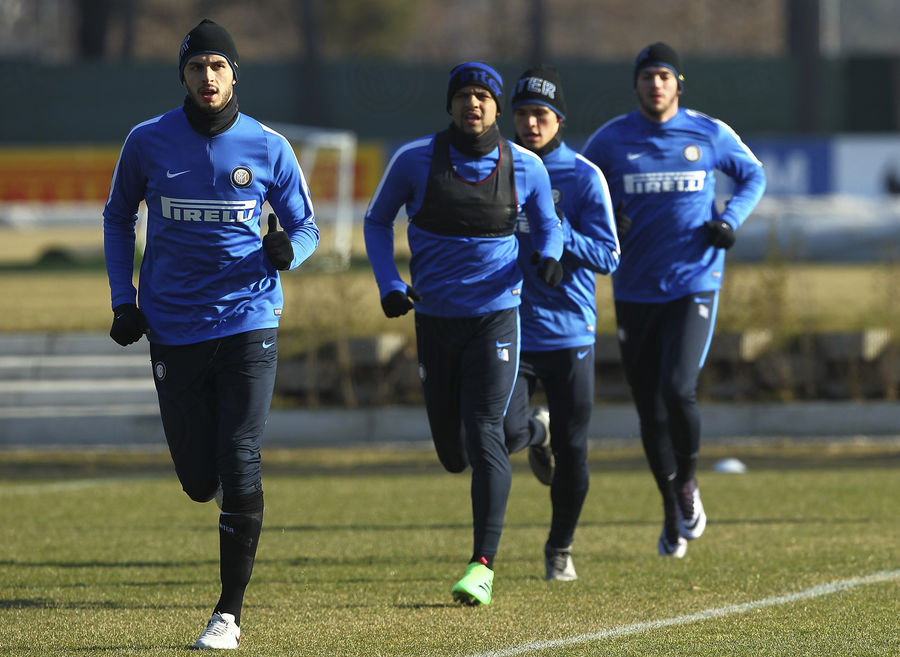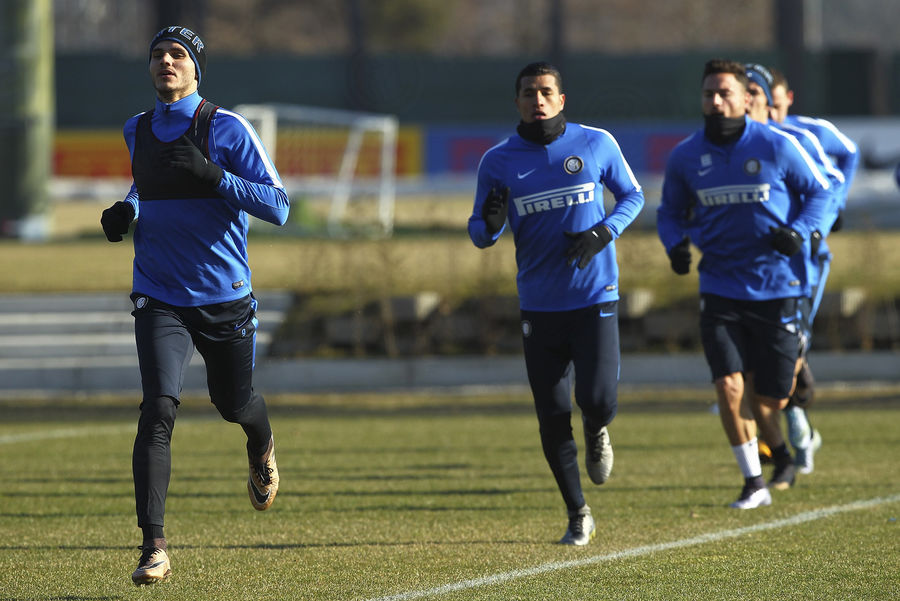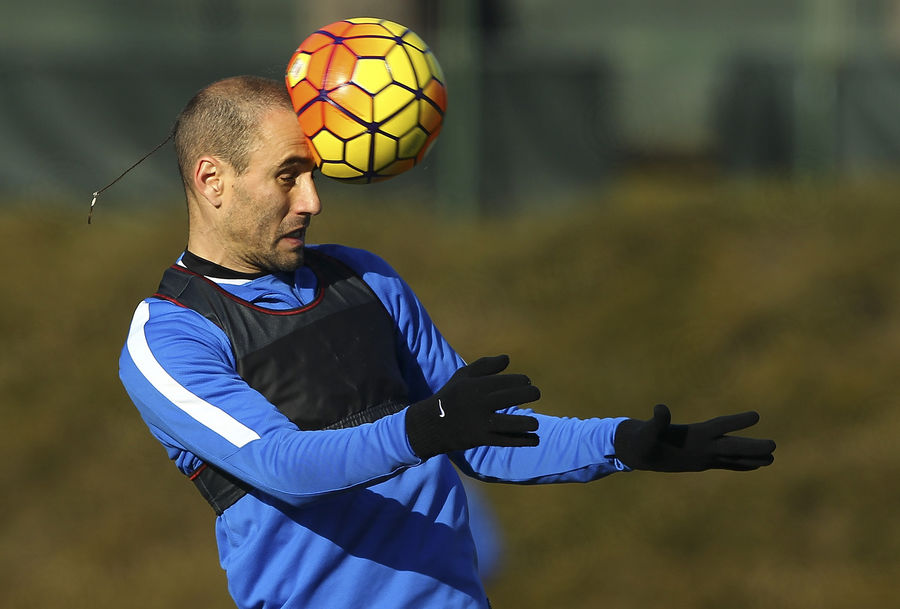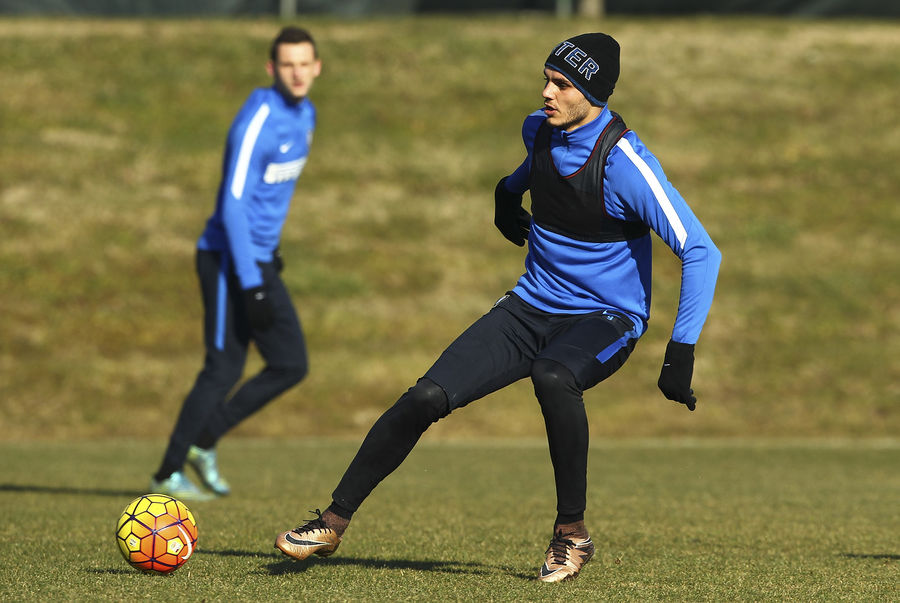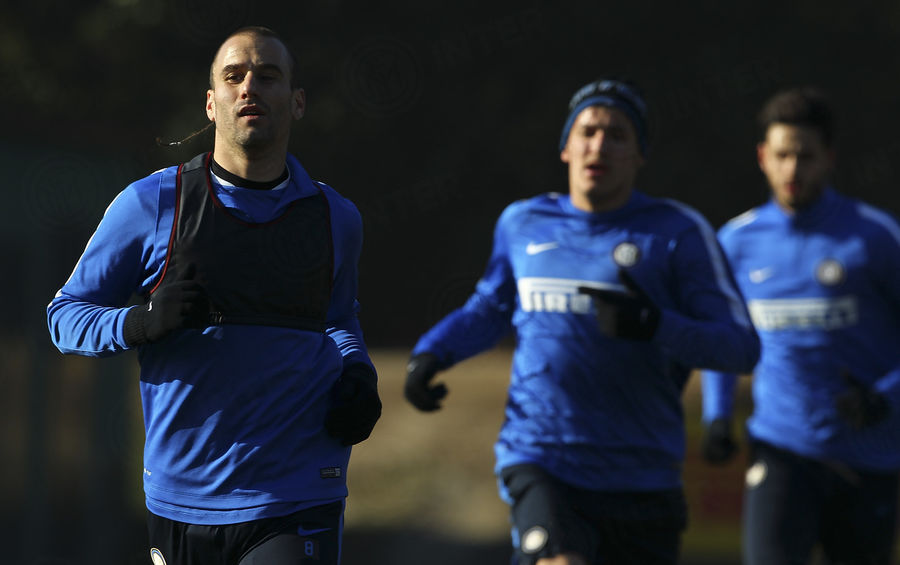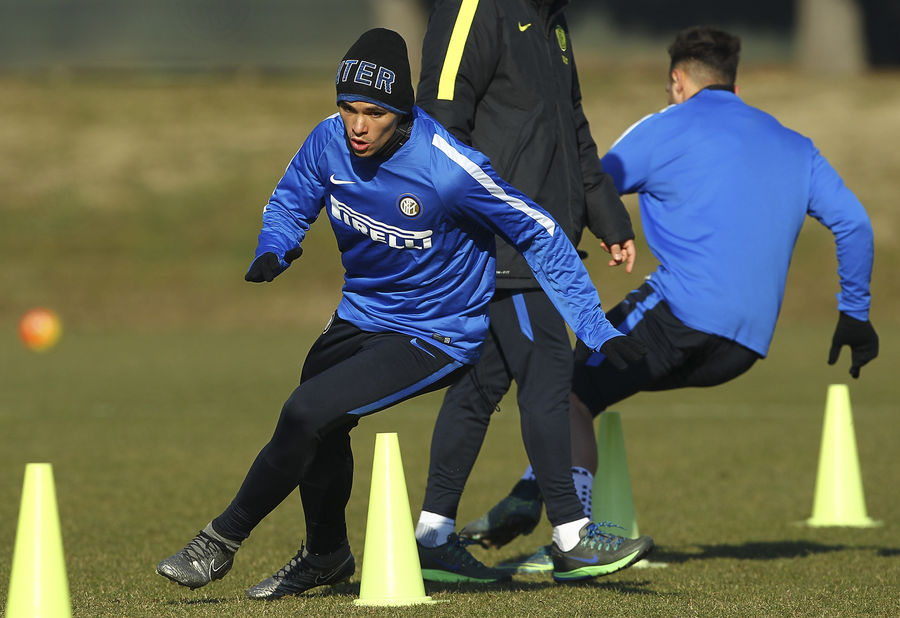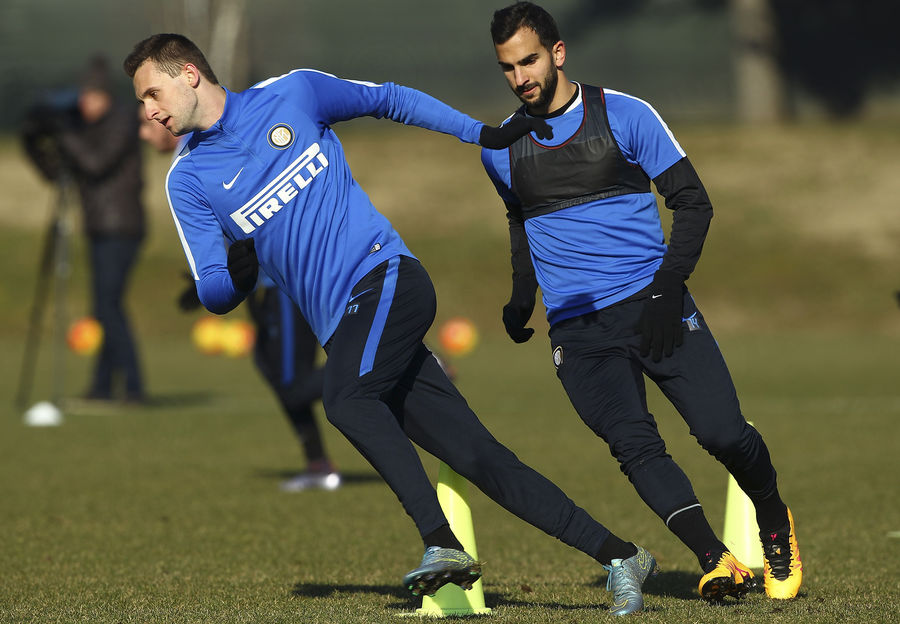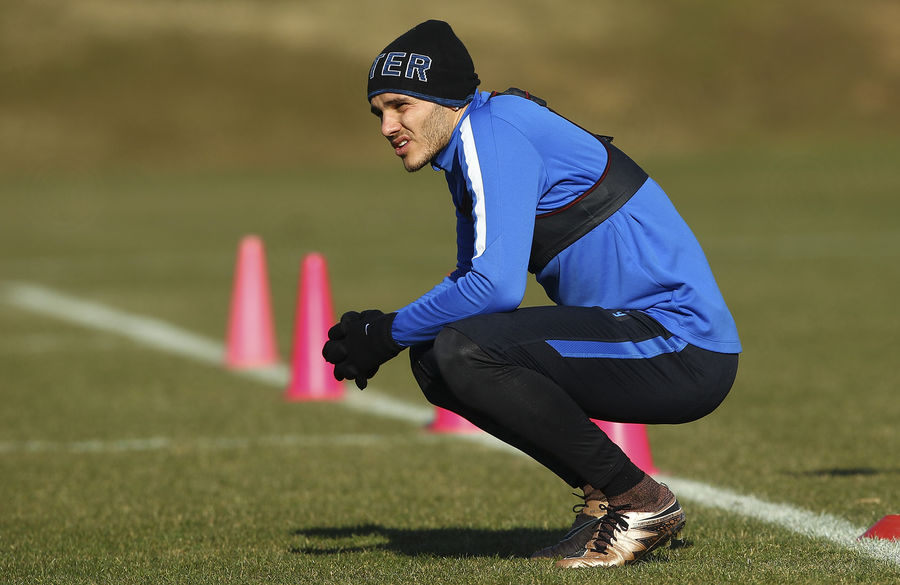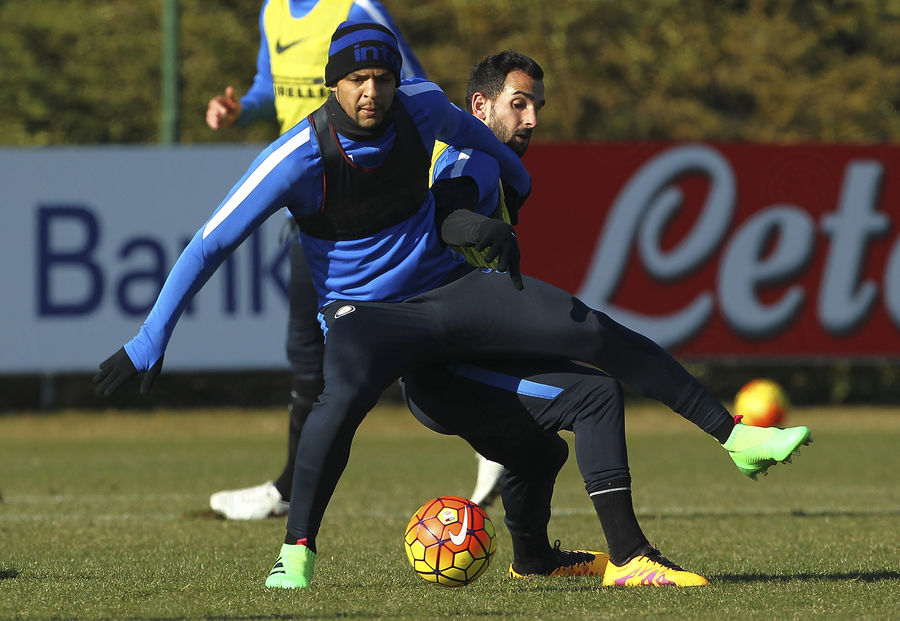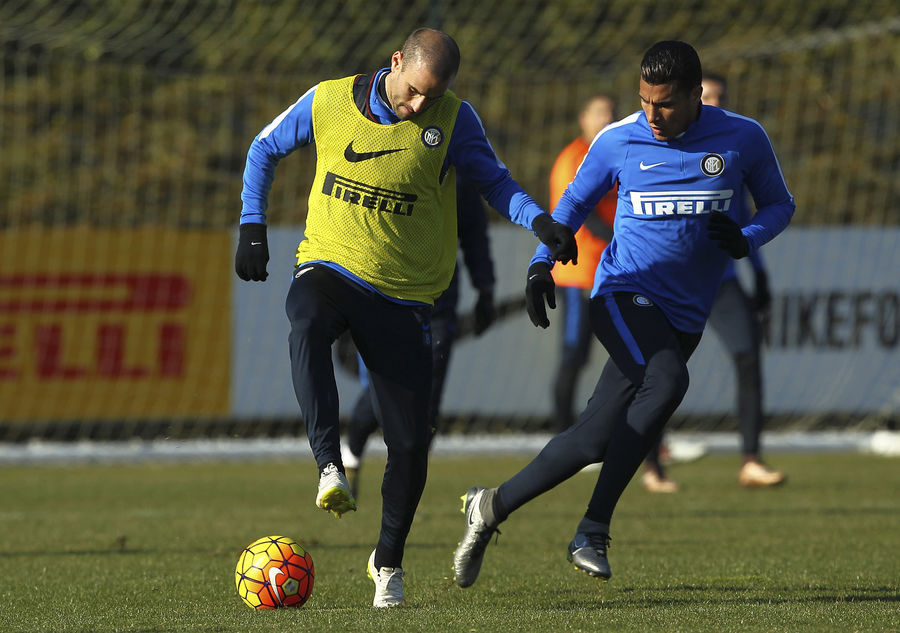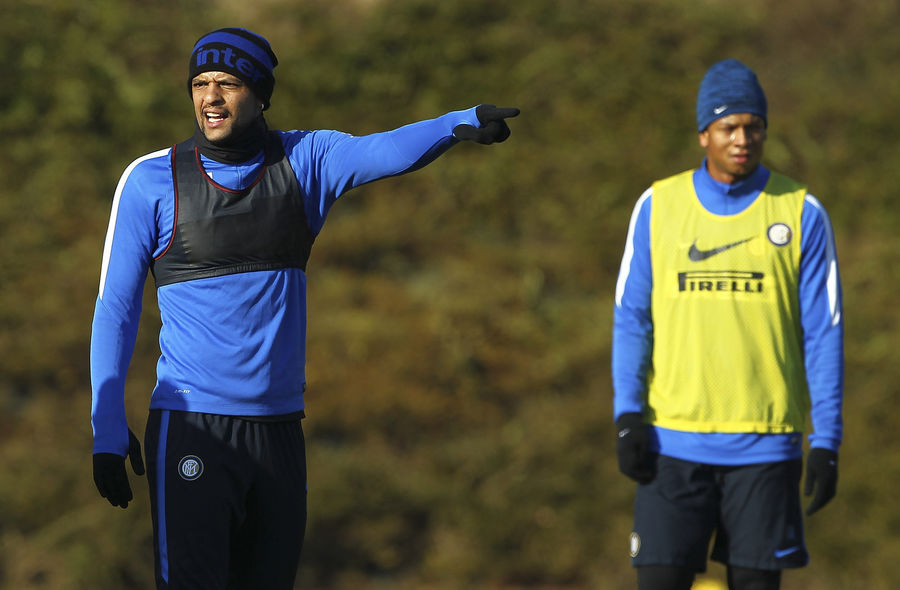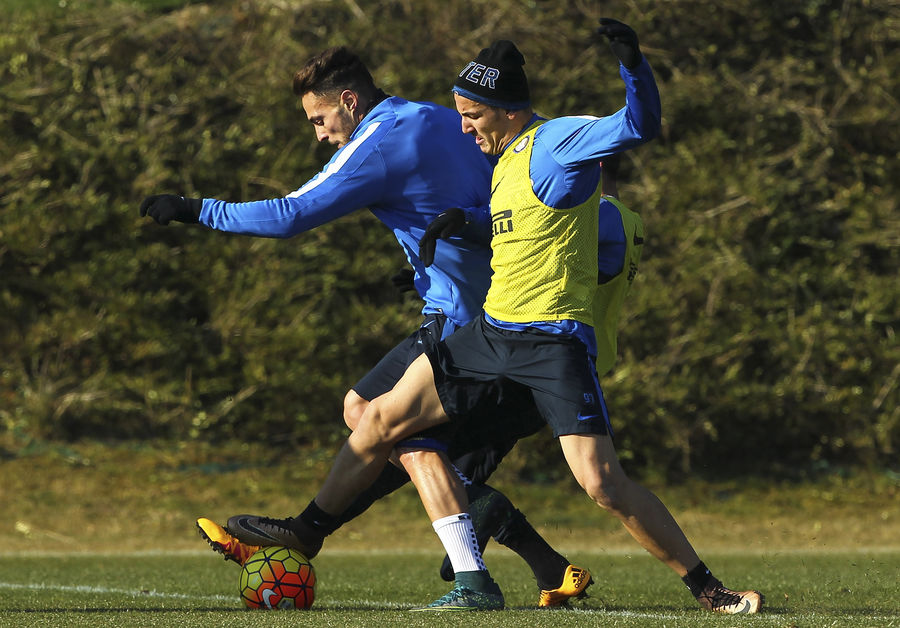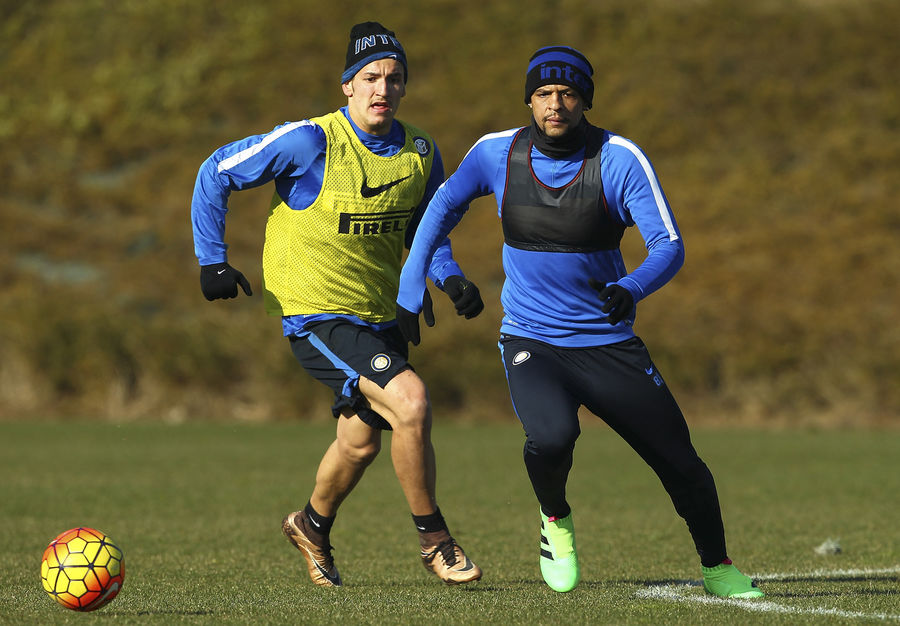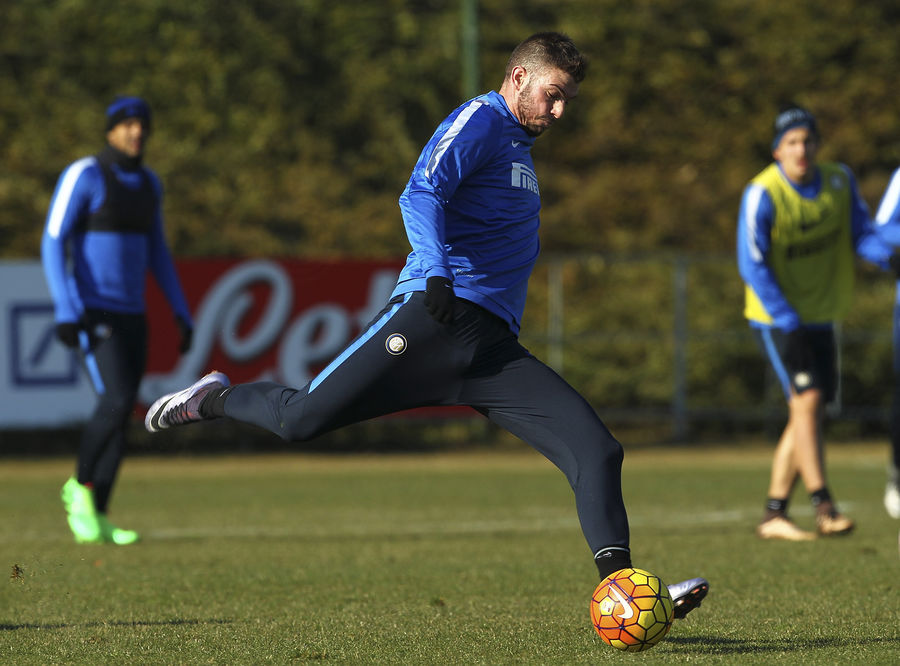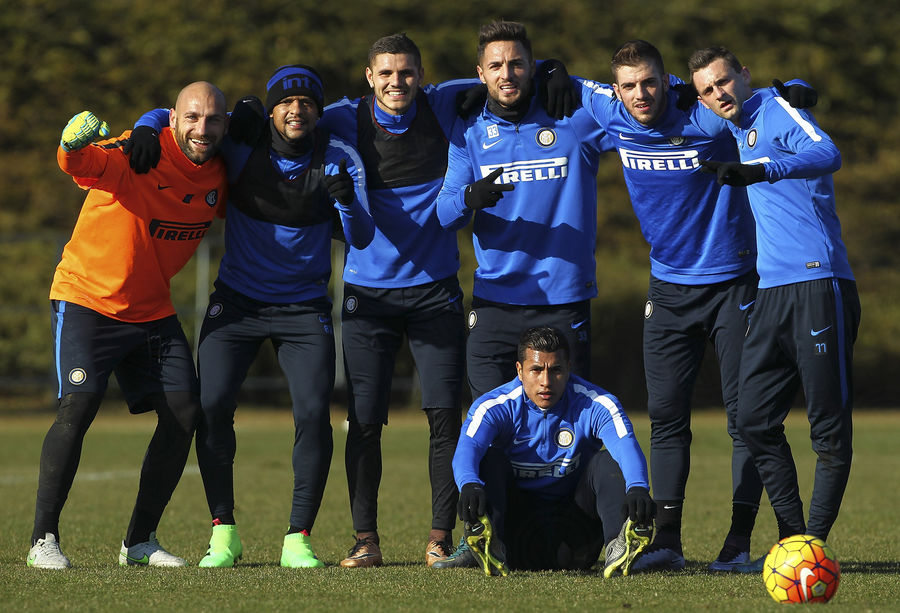 APPIANO GENTILE – After sealing a Coppa Italia semi-final berth at the expense of Napoli at the Stadio San Paolo on Tuesday night, Roberto Mancini's men were back at the Centro Sportivo Angelo Moratti on Wednesday morning to begin preparing for their next league match, at home against Carpi on Sunday.
Training kicked off with the Nerazzurri dividing up into two groups: the players involved in Naples had a recovery session, while the rest of the squad warmed up before working through a series of technique- and tactics-based drills, strength exercises and a practice game.
Vice president Javier Zanetti was at the training ground to observe the session from the sidelines.

Versión Española 日本語版 Versi Bahasa Indonesia Versione Italiana