MILAN – After hosting the final of the Champions League 2015/16, the Stadio Giuseppe Meazza has received UEFA certification as an elite stadium.
The allure of the Theatre of Football has been much improved recently thanks to its modern revamp, which has allowed San Siro to confirm itself as the perfect venue to host the biggest games in international football.
A UEFA plaque has been installed on the entrance to the stadium. It's an important recognition for the club and yet another reason for Inter fans to experience the passion of the Nerazzurri close up. You can secure your season ticket for next year here: http://www.inter.it/en/abbonamenti.
Here's how Chief Financial Officer Alessandro Antonello reacted to the news: "A lot of great work has been done in collaboration with AC Milan for the M-I Stadio S.r.l. We are proud to present Milan with a top-class facility, representing the best of the city and its international outlook."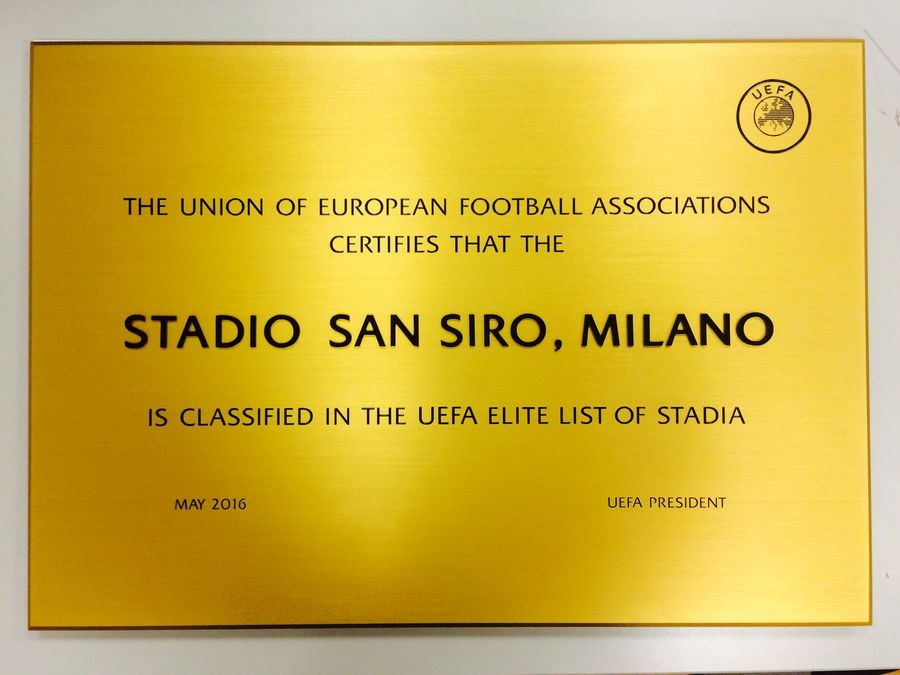 Versión Española 日本語版 Versi Bahasa Indonesia Versione Italiana