MILAN – President Erick Thohir led an Inter delegation on a courtesy visit to Lega Serie A headquarters in Milan on Monday morning.
The Inter president was accompanied by Zhang Jindong – who arrived in Milan this morning – and several other management figures including Ren Jun, Chairman of Management Committee of Suning Commerce Group, Chief Executive Officer Michael Bolingbroke and Chief Football Administrator Giovanni Gardini. The delegation was received in the Council Chamber in Via Rosellini by Lega president Maurizio Beretta.
Before leaving the Lega Serie A offices after the meeting, which lasted for over an hour, the parties exchanged gifts and posed for photos in the Assembly Hall.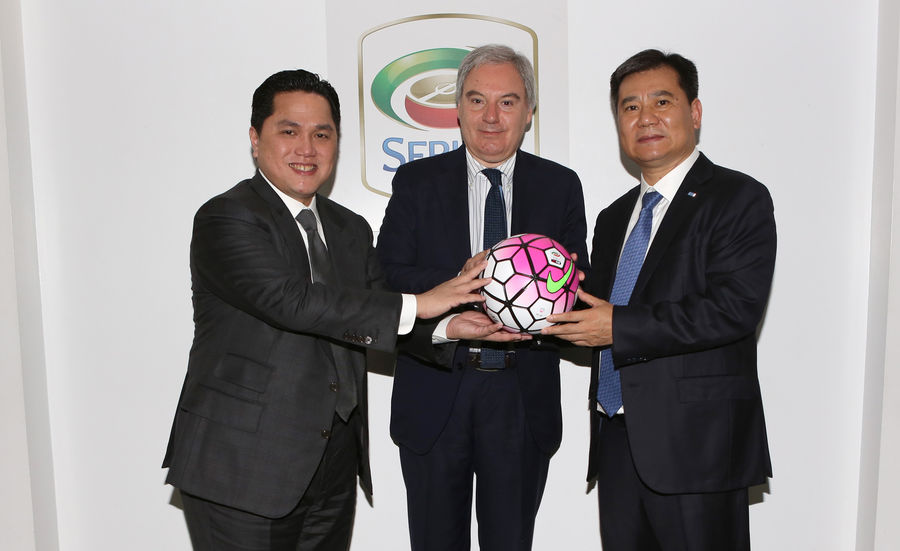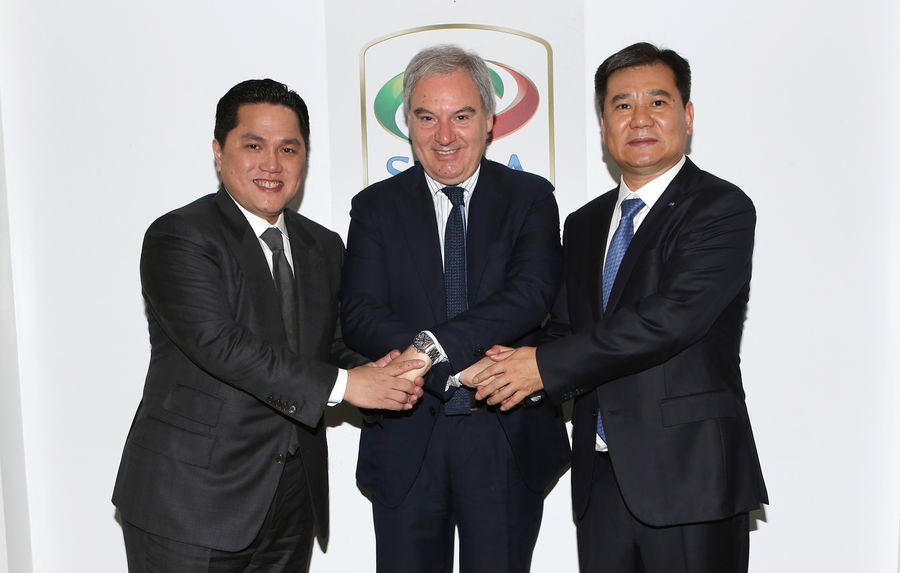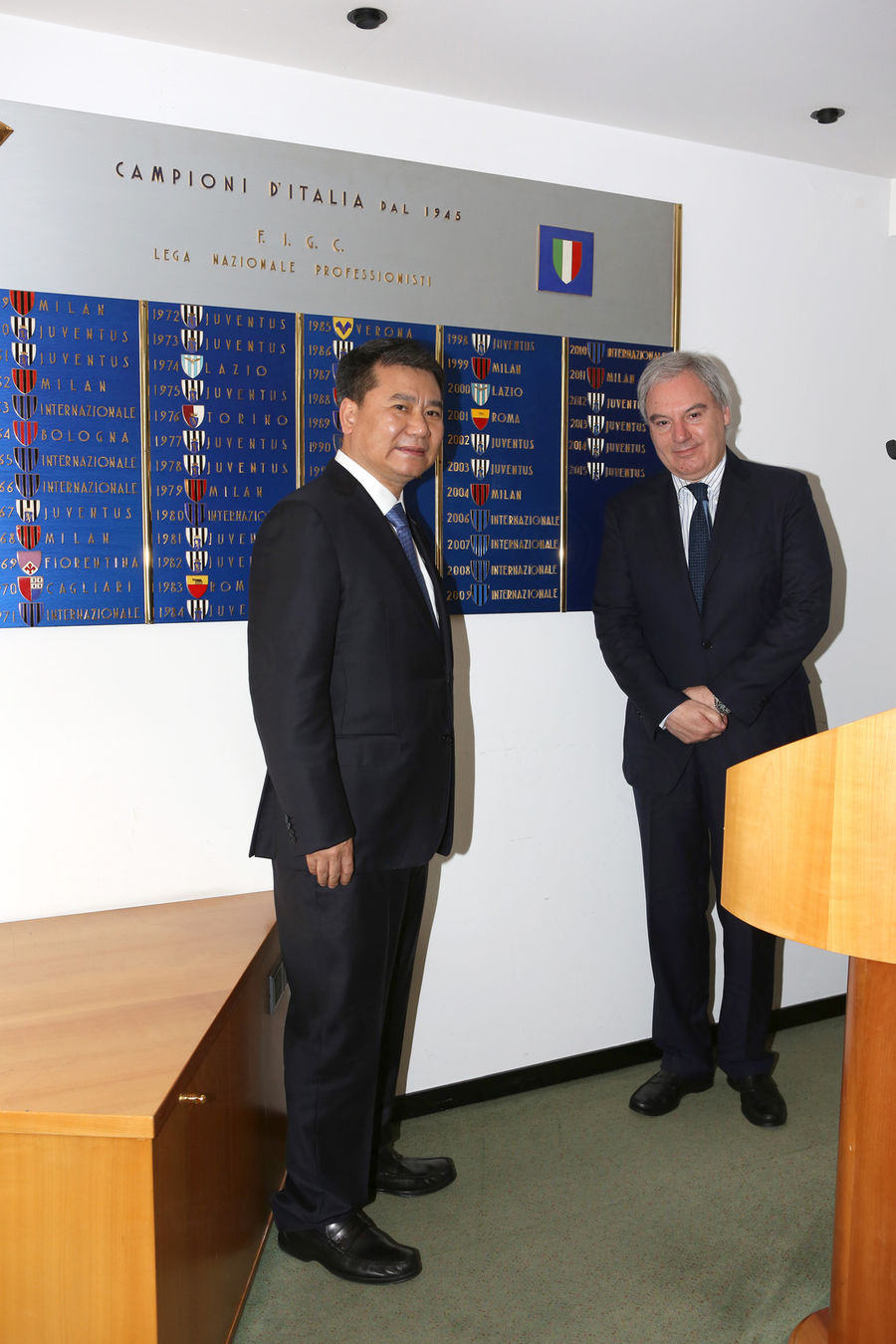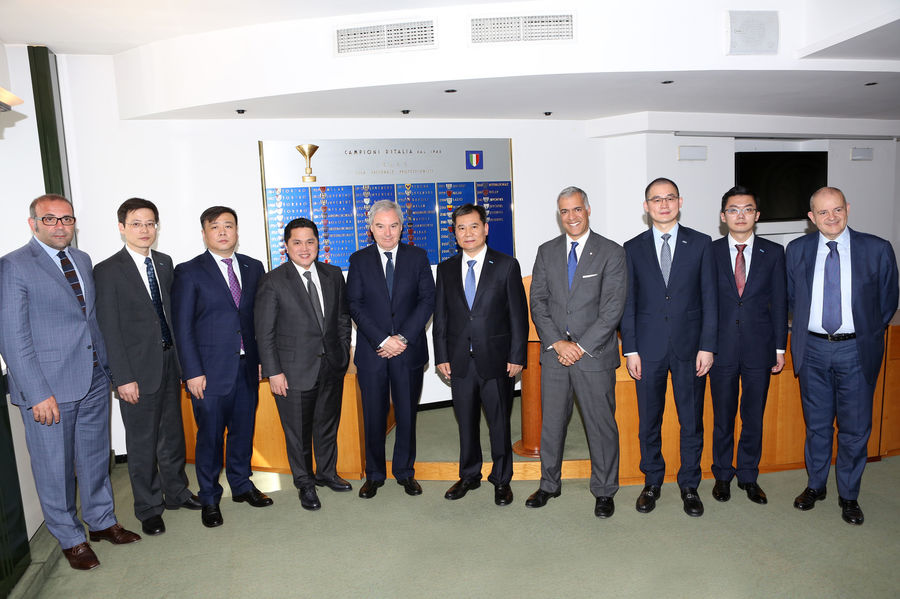 Versión Española 日本語版 Versi Bahasa Indonesia 中文版 Versione Italiana