1/12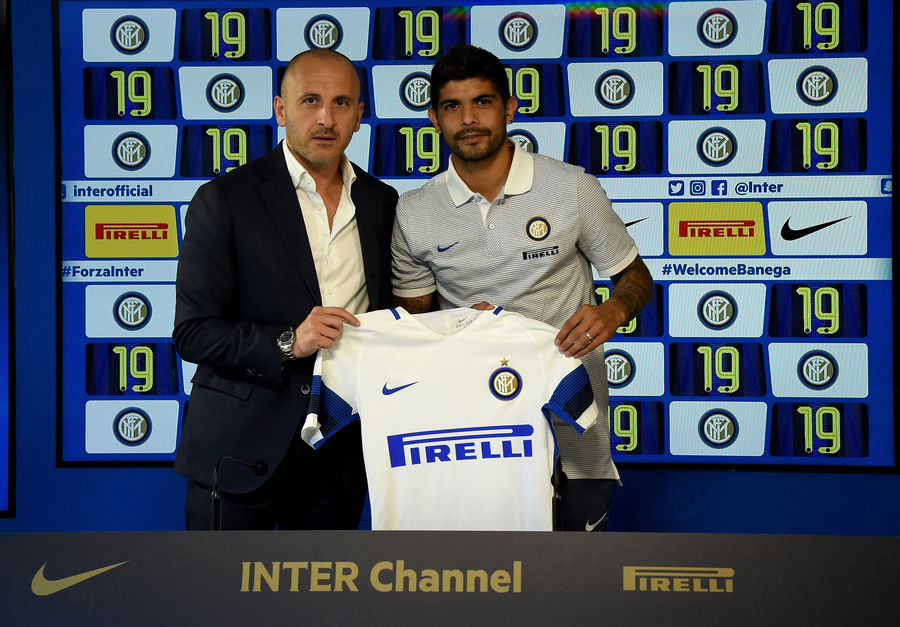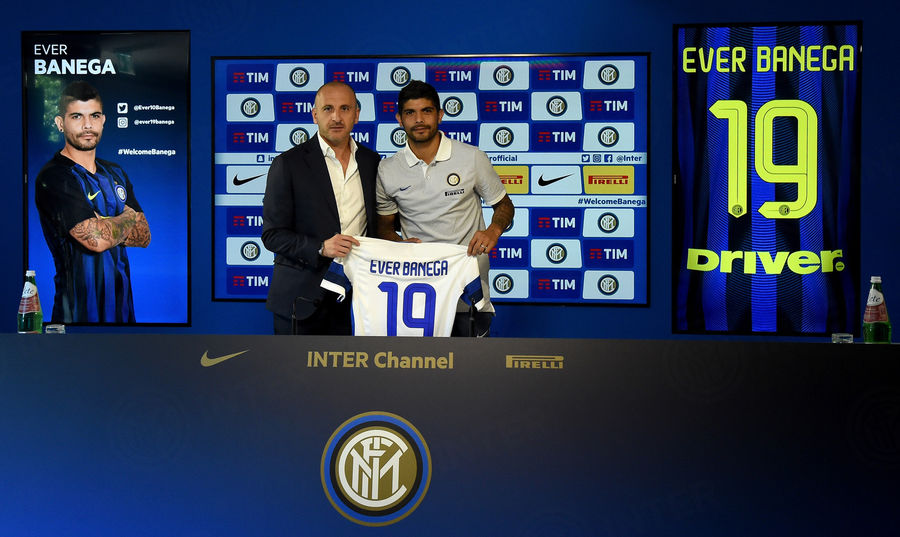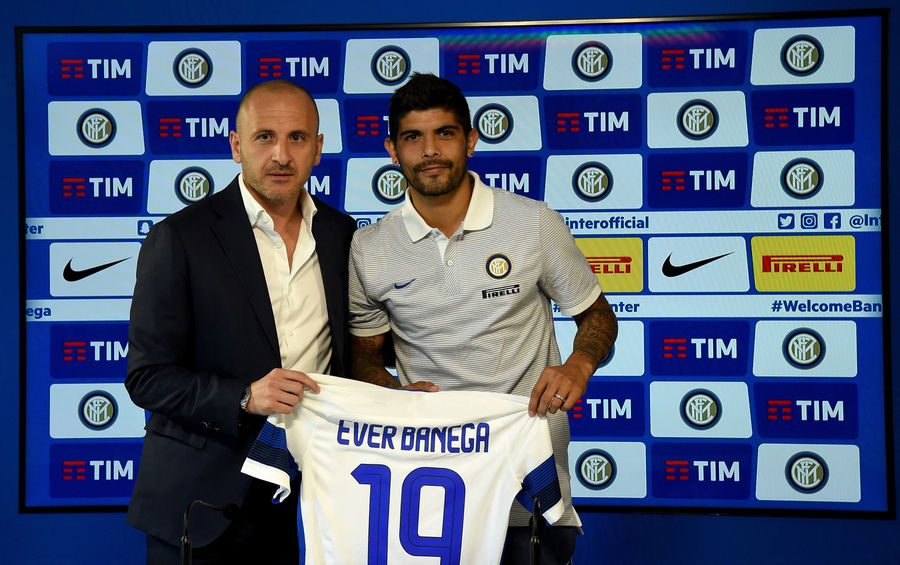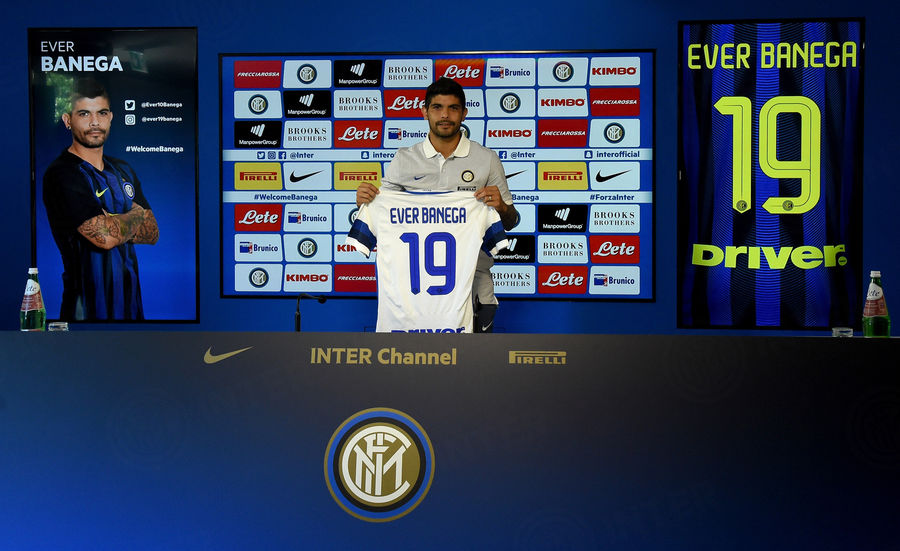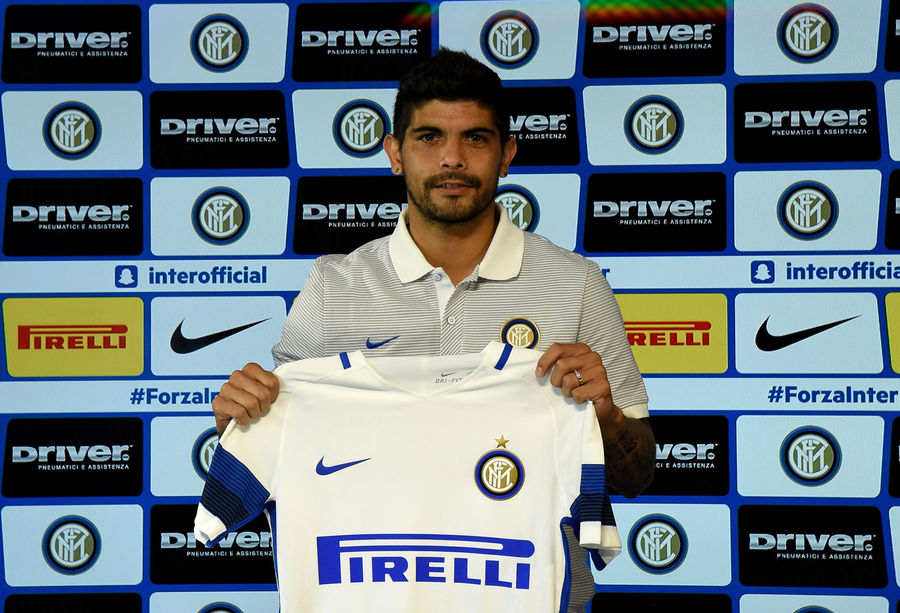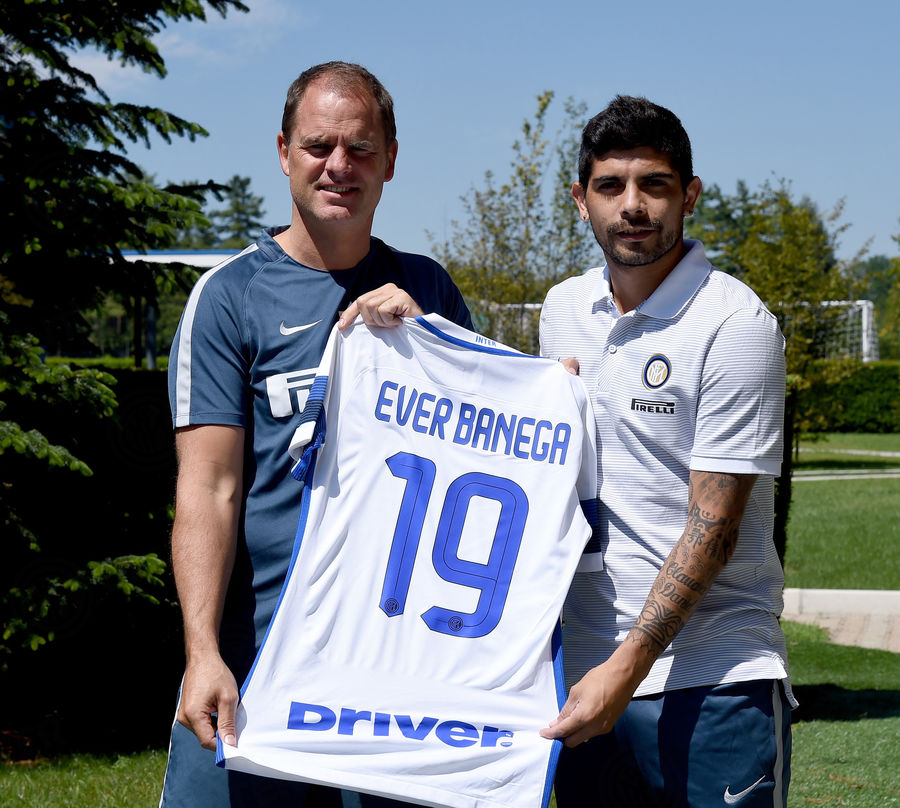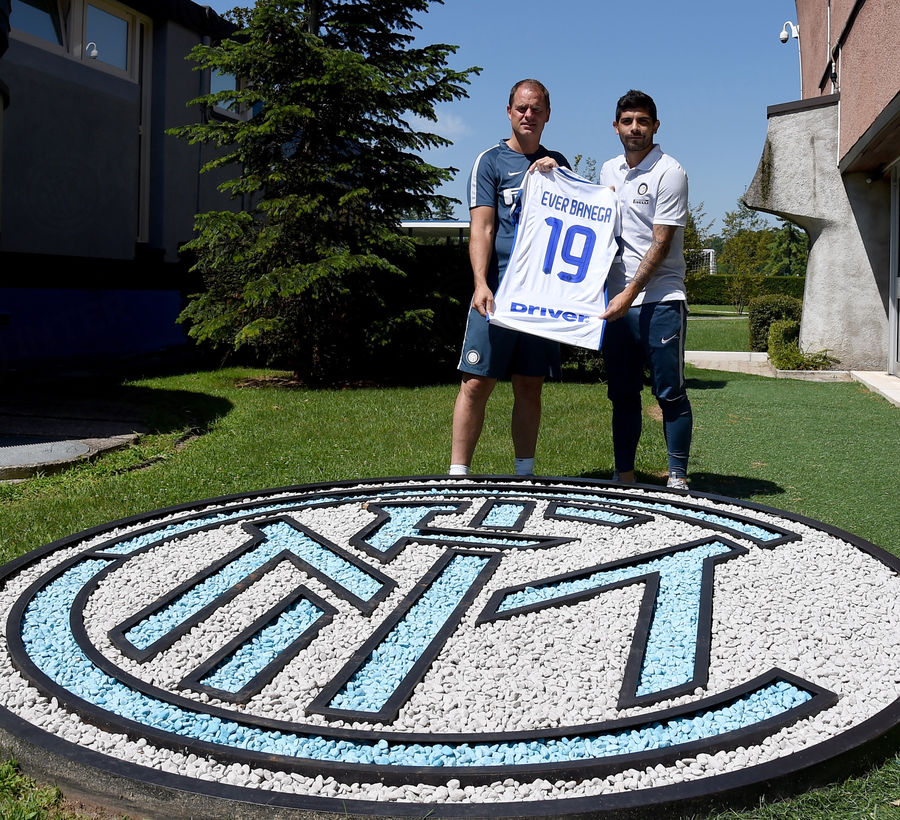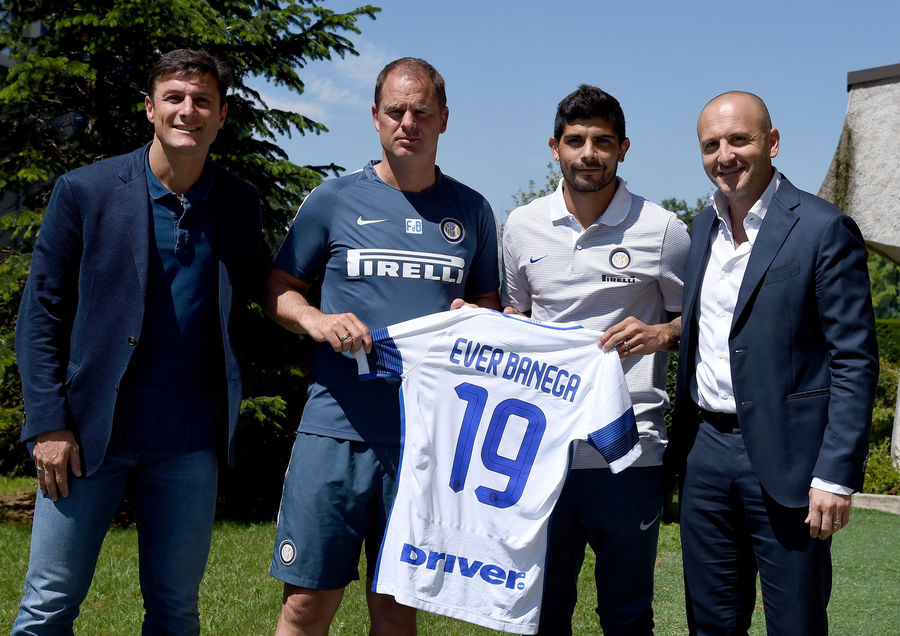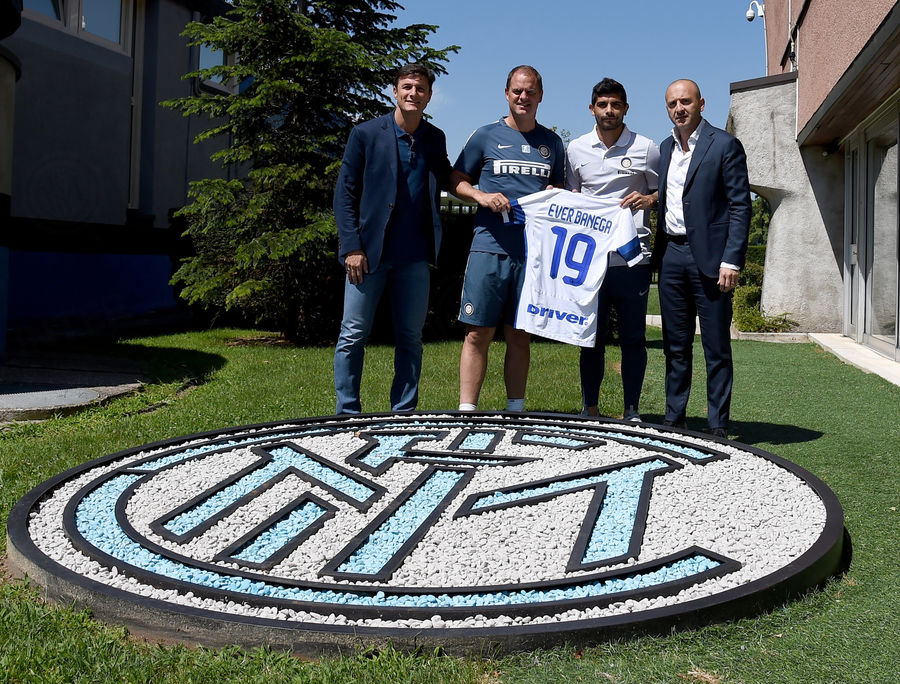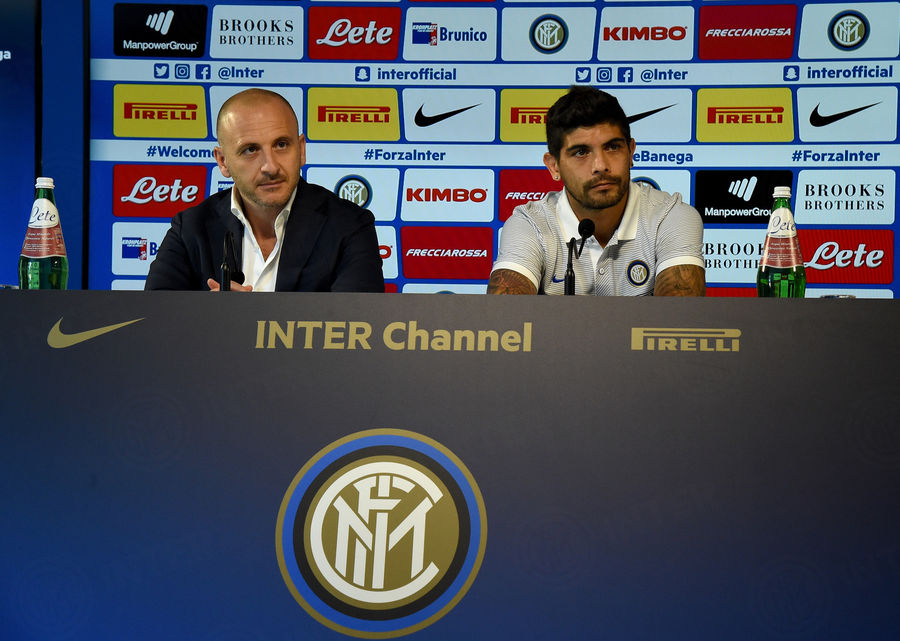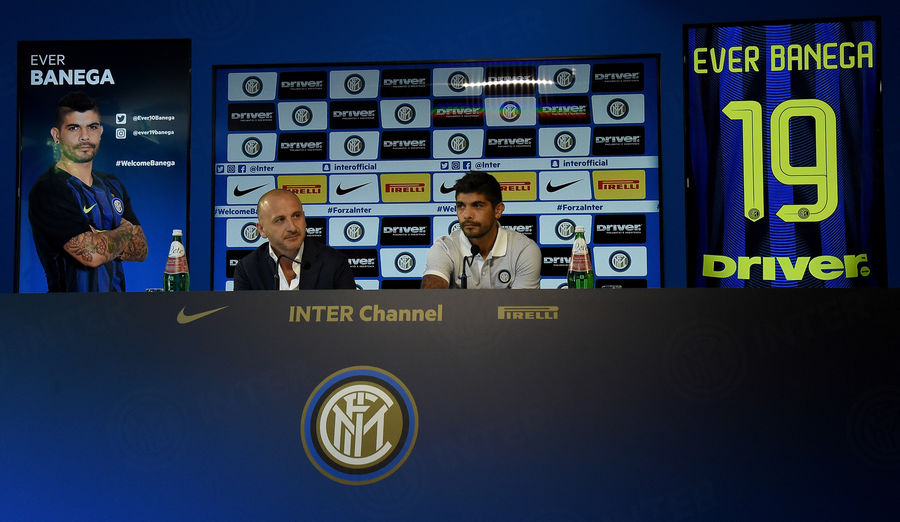 APPIANO GENTILE – Ever Banega has revealed that he didn't need to think twice when Inter came calling for his services.
Speaking to the media at his first press conference as an Inter player on Friday, Banega said he was delighted to be at the club and was looking forward to Serie A getting underway.
Also at the conference was sporting director Piero Ausilio, who introduced Banega: "It's a pleasure to be here to introduce a player that was determined to join Inter. Ever was out of contract and had attracted attention from many clubs, but he decided to come here. We're convinced we've signed a terrific player."
Next up was the man himself.
"I'm delighted to be here," said Banega. "There were other offers but I had no doubts when Inter called. This is a massive club – any player would love to play here. I'd had contact with Inter in the past, but a move never materialised. I'm here now and I'm absolutely made up."
Banega is the kind of fluid, creative midfielder that all fans want to see, and the Argentine was quick to confirm that he was happy to operate anywhere in midfield.
"I've played in all sorts of positions over the course of my career, but it's up to the coach. The important thing is to be out there on the pitch and help your team-mates and the manager, doing whatever he asks of you," explained the Argentine schemer.
Inter are busy preparing for a campaign in the Europa League – a competition Banega knows well, having won it with Sevilla last year – but the Argentine was under no doubts as to the aim for the season ahead: Champions League qualification.
"It's too early to talk about objectives really, as the season hasn't even started yet. We'll take each game as it comes and do our best. Obviously, we want to get back into the Champions League and we'll work hard to achieve that."
Banega recently took part in the Copa America and was asked whether he'd had a chance to discuss life in Serie A with Juventus' Gonzalo Higuain.
"We chatted during the Copa America," confirmed Banega. "I know that the Italian league is very tricky, especially on a tactical level. The teams get better and better each year, but we want to have a great season and be there or thereabouts. We'll do everything we can."
The Argentine will be linking up with many compatriots at Appiano Gentile, not least vice president Javier Zanetti and captain Mauro Icardi.
"Of course, I spoke to Javier Zanetti. He played an important role. As for Icardi, I hope to provide him with lots of assists. We'll all try to help him to score as many goals as possible."
There are sure to be lots of Banega No.19 shirts at San Siro when Palermo visit for our first home game of the season in a couple of weeks' time, and one journalist asked the Inter man to explain the significance behind the choice of shirt.
"I have a close friend who once told me to choose the No.19 because it would bring me luck," revealed Banega. "It turned out well at my other clubs, so I hope it continues to be a good-luck charm here at Inter."

Versión Española 日本語版 Versi Bahasa Indonesia Versione Italiana