The first visit of the season from Inter Campus to Mexico began in the giant capital, not far from the historic centre and the 'Zocaolo' in the 'Tepito' district where Fundaciòn Renacimiento works. Inside the colonial building and in spite of the basic facilities, around 50 'callejeros' play and they are known as such because they are in search of shelter and release compared to what is on the streets beyond the walls. Every hour for them spent running around in Nerazzurri shirts away from danger is an exceptional result. Inter Campus offers them the chance and also the right to play football with coaches and teachers trained by our coaches as they follow a well-defined plan, paying maximum attention to the educational side without neglecting the technical.
Together with our local representative José Vallejo who is President of our partner foundation, and the National Technical Co-ordinator Karla Gutierrez, we reach the area of Ceylan by car through the tangle of streets with an infamous reputation led by our interista friend Franco Saccucci. Prof Ruben Alex Camacho is there to welcome us with a group of 50 euphoric children. Also present at the event is our Bolivian representative Massimo Casari. It was an emotional day with an intense training session brought to a close by heavy rain typical of the season.
We continue north by bus and reach the city of Queretaro three hours later. It was once the capital of Mexico, an ancient colonial city it is now a UNESCO World Heritage site in the Bajio region .Together with the Marcelline nuns, who are our local guides, we visit the two centres active in the Bolaños area and the Girasol school. This is where Karla comes from as she accompanies us daily for her work as and coach and teacher for Inter Campus since 2011. The first training sessions take place on a small concrete pitch in Bolaños where 30 boys and girls come to be trained by Juan Pablo. Straight after, we move on to the Unidad Nacional zone where other training sessions are taking place with 30 boys and girls are playing on the pitch inside the primary school run by the tireless nuns. We take the opportunity to welcome the new director sister Olga and greet the our footballing nun Carolina.
Visita il sito intercampus.inter.it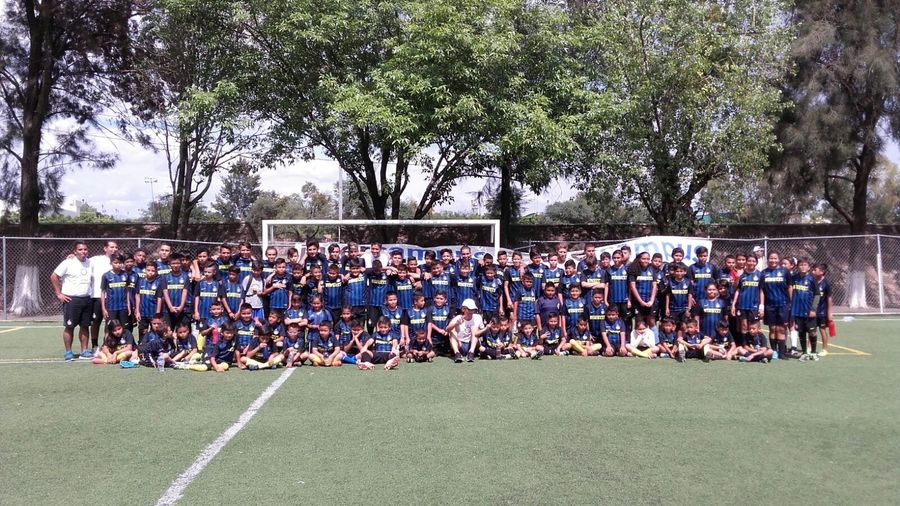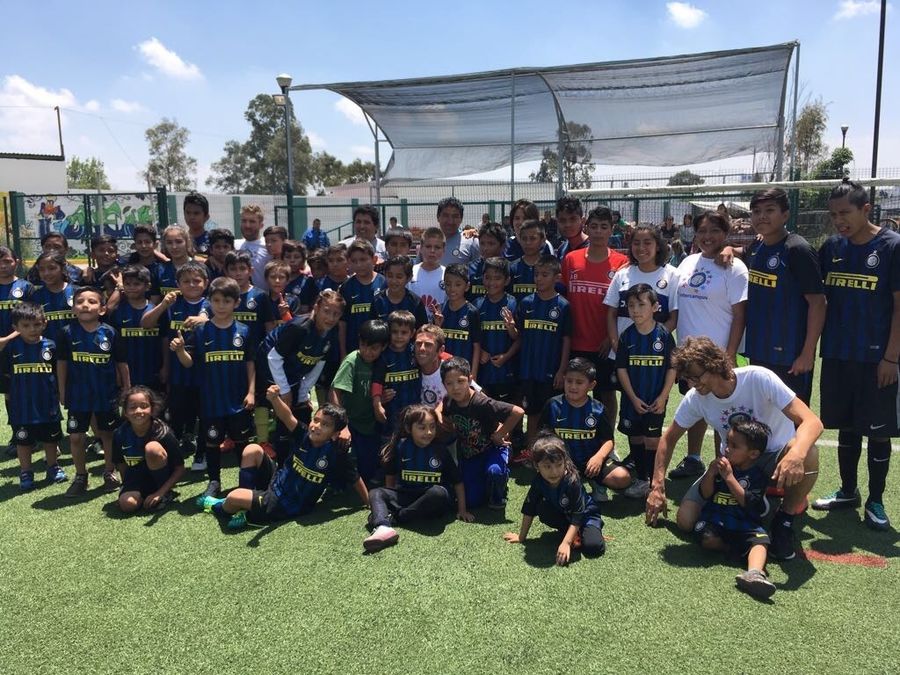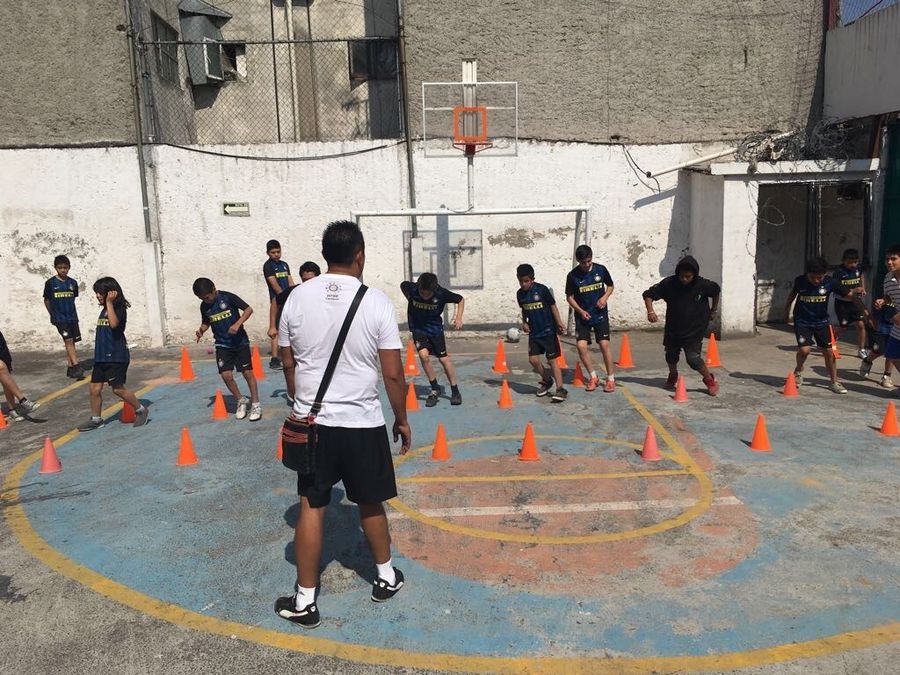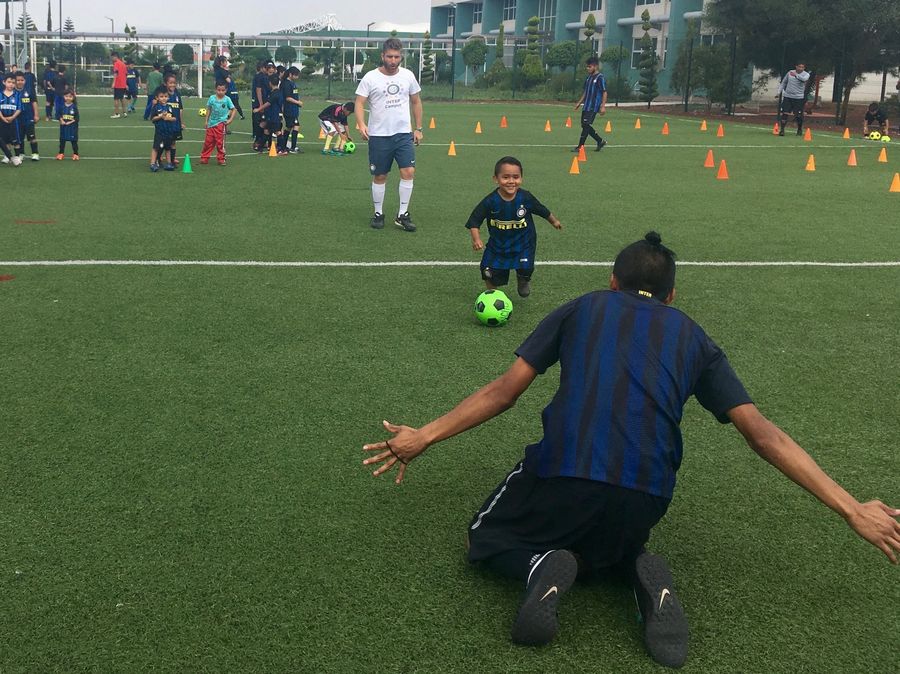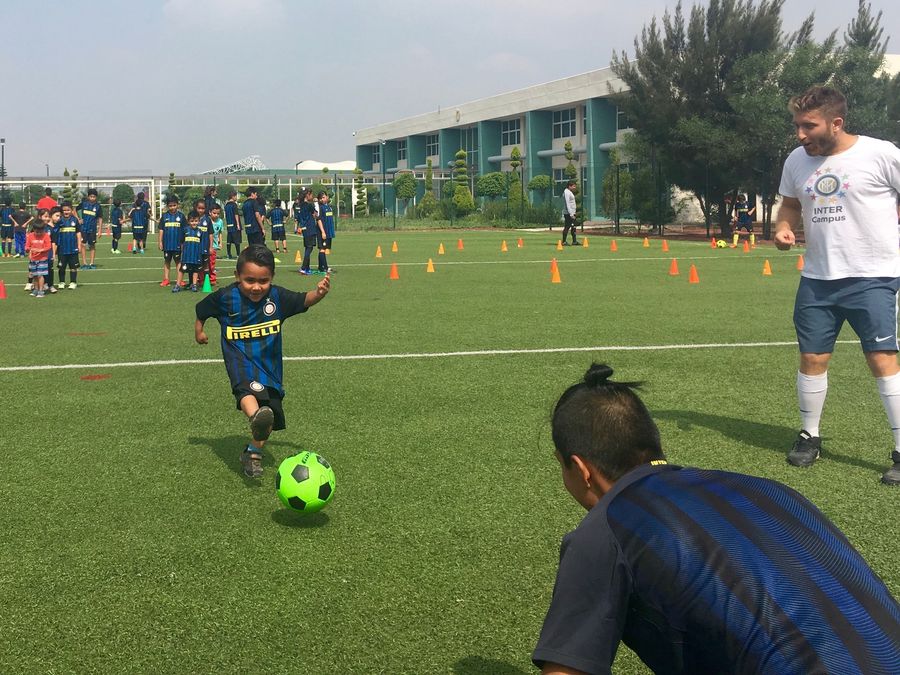 Versión Española Versi Bahasa Indonesia 中文版 Versione Italiana