MILAN – FC Internazionale Milano have become partners with noted watchmaker GaGà Milano who have been linked to sport for some time. They will become the Nerazzurri's Official Timekeeper for the 2017-18 season.
The agreement was announced officially today at the GaGà Milano Boutique with a meeting between Luciano Spalletti and CEO Ruben Tomella with a handshake and the Inter Coach was presented with a GaGà Milano watch.
As Official Timekeeper, GaGà Milano play an important role in club communication. The company logo will also be pitchside in LED lights and on the big screens. Giant clocks in the Nerazzurri colours will also tell the time inside the changing rooms and in the hospitality rooms at the Stadio Meazza on matchdays.
"We're proud to announce this important partnership with Inter," said CEO of GaGà Milano Ruben Tomella. "Football is always one of the brand's passions and to sign an agreement with a club who have made history is an honour. This partnership is testament to the desire to proceed together on a journey of international growth, inside common strategic markets for the two organizations."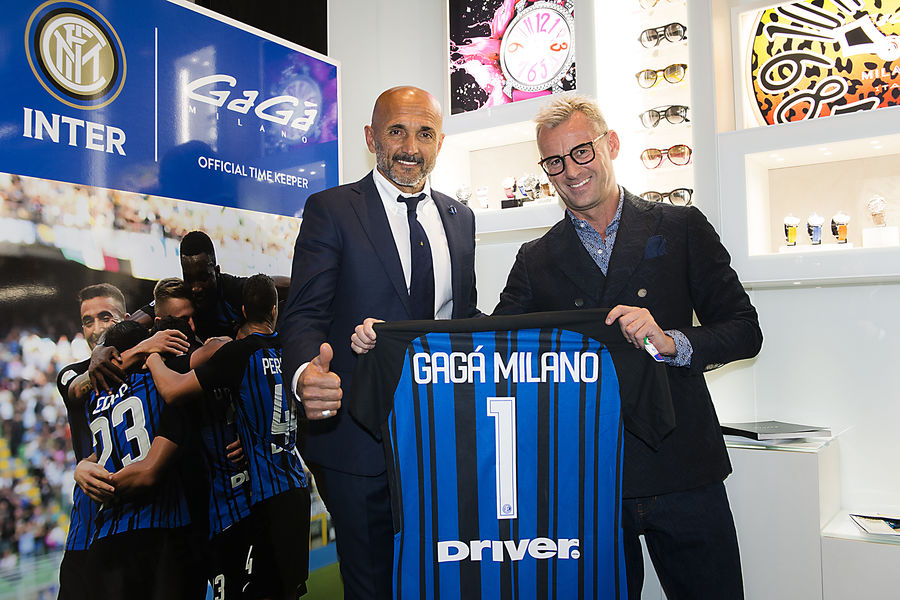 Versión Española 日本語版 Versi Bahasa Indonesia 中文版 Versione Italiana